SNAKE PREVENTION SERVICE IN COLUMBIA, SC
Call for Our "Snake-A-Way" Treatment Today
Modern Exterminating is excited to offer our new snake prevention service! Our "Snake-A-Way" treatment is over 90% effective in repelling both garter snakes and rattlesnakes. Backed by over 60 years of experience, you can count on our team to help you keep snakes away from season to season, so you, your family, and your pets are always safe. Our technicians are also fully certified and trained to keep up with the latest tools and technology in the industry. And as a trusted pest control provider throughout much of South Carolina, you already know you are going to receive five-star work when you hire Modern Exterminating. With our Columbia snake prevention service, you can rest easy knowing your home is protected, so call for more information today.
Here are some quick facts about our snake prevention/treatment service:
Repels poisonous and non-poisonous snakes from targeted areas.
Is made up of 7% naphthalene and 28% sulfur.
Residual effects are designed to provide coverage for up to 120 days.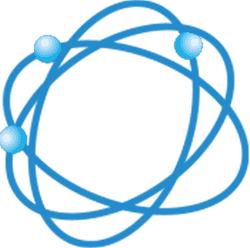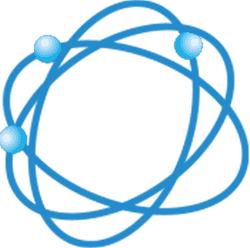 WE UNDERSTAND WHAT'S IMPORTANT
Your Satisfaction is Guaranteed!

We are all about results and customer care, this is why we will do everything in our power to ensure you are happy with our services.

Local & Family Owned Business Since 1955

We are proud to help keep your family safe, which is why pest control is not "just a job", it's in our blood and it has been for many generations.

Same-Day Appointments & Services Available

We get it - you found bugs and you want them gone as soon as possible! Call

(803) 205-2744

to schedule your same-day appointment.
Why Your Property Our Columbia Snake Treatment Service
In addition to being generally unpleasant and alarming, snakes can pose a real danger to your household. Some of these animals are poisonous, with bites that contain potentially deadly venom. You should never attempt to kill a snake, as many of these animals are harmless, and even do important work controlling the rodent population (some people even like to keep snakes as pets.) But it is important to take action if you see an unexpected snake inside or outside of your property.
If you see a snake around your home, you should:
Remain calm, not making any sudden movements that could scare the snake into hiding somewhere you can't find it.
Attempt to identify the species; determining whether the snake is poisonous or not will help you make the important decision of whether to vacate your property.
If the snake is inside, try opening a nearby door to coax it out. If you are not able to do this, you may want to create a barrier to trap the snake in the room, so it can't slither away. Unless you are ABSOLUTELY SURE the snake is not poisonous (like a common garter snake, for instance,) do not approach it or attempt to get rid of it on your own.
Call an experienced pest control professional to remove the snake for you.
At Modern Exterminating, our "Snake-A-Way" service is designed to ensure snakes never come onto your property to begin with. In addition to safe spraying methods that will keep snakes away for up to 120 days, we also offer exclusion services that help seal up cracks and holes that could be an entryway for snakes to come into your home.
It is important to inspect your house or business's foundation and look for unsealed wiring or open pipes that might encourage snakes to enter your property. You should also consider calling for lawn care, as overhanging tree branches are a common means for snakes to get onto your roof or into your chimney. By sealing off these entry points, you can not only keep snakes but pests like rodents and other animals away, too. Remember, killing snakes is considered an act of animal cruelty, which is why our team focuses on removing snakes and keeping them away, rather than using traditional extermination methods.
You'll Always Get a Great Deal When You Call Our Columbia Snake Control Experts
At Modern Exterminating, we are committed to providing services that work for all budgets. That's why in addition to free estimates, we offer special promotions to help you save as much as possible. You may also want to consider signing up for a Service Bundle, guaranteeing you comprehensive and affordable protection for multiple kinds of pests throughout the year. As a local, family-owned business with over 60 years of experience, we promise to find the perfect solution for your snake issue or other pest problem. Call now for same-day service, and experience the Modern Exterminating difference for yourself.
---
Modern Exterminating is available by phone at (803) 205-2744, or you can send us a message online.
---
Call (803) 205-2744 or Contact Us Online LET US KNOW WHAT'S BUGGING YOU!