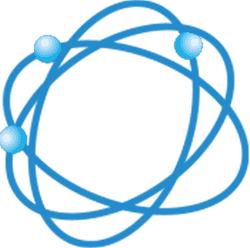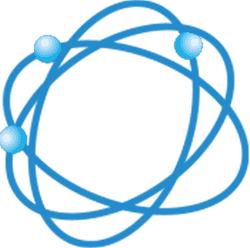 WE UNDERSTAND WHAT'S IMPORTANT
Your Satisfaction is Guaranteed!

We are all about results and customer care, this is why we will do everything in our power to ensure you are happy with our services.

Local & Family Owned Business Since 1955

We are proud to help keep your family safe, which is why pest control is not "just a job", it's in our blood and it has been for many generations.

Same-Day Appointments & Services Available

We get it - you found bugs and you want them gone as soon as possible! Call

(803) 205-2744

to schedule your same-day appointment.
COLUMBIA WILDLIFE CONTROL SERVICES
Modern Exterminating Can Protect Your Property from Unwanted Wildlife
Is wildlife destroying your property? Are you at a loss for what to do? Don't worry! Modern Exterminating can help! With over six decades in the pest control industry, we know how to get the job done. From getting wildlife off your property to keeping them from returning, our wildlife control specialists are highly trained and can get started resolving your wildlife problem today.
Since 1955, we have worked with residents across the Columbia, Lexington, and Aiken areas to keep their homes safe from unwanted pests and wildlife. As a company, we work hard to stay up to date with the latest removal and exclusion methods. We also make customer service a priority. When you work with Modern Exterminating, you know you will be taken care of.
To discuss your wildlife issue with a seasoned professional, contact Modern Exterminating. Send us a message onlineor call us at (803) 205-2744.
Do You Have a Wildlife Infestation
Wildlife can cause significant property damage in a remarkably short time. Consequently, if you suspect you have a wildlife problem, you should act quickly. Knowing the signs of a wildlife infestation is your first step in protecting your property. If you notice any of the below signs, reach out to our Columbia wildlife control team as soon as possible.
Signs you may have a wildlife infestation on your hands include:
You see animal droppings or smell foul odors around your property or in your home
You see excessive wildlife activity in your home or around your property
You hear squeaking or scratching in your walls, attic, or crawlspaces
Your home or property has been damaged
Your garbage cans have been riffled through or knocked over
You see evidence that wildlife has been roosting or nesting on your roof, in your eaves, or elsewhere around your property
You see an increase in other pests, such as ants, cockroaches, spiders, etc.
When you call Modern Exterminating for assistance with a wildlife problem, we will be there fast. Our technician will inspect your property, identifying what type of wildlife you are dealing with and what drew it to your property. From there, we will provide you with your options for removal.
Effective Wildlife Exclusion
What is wildlife exclusion? Wildlife exclusion is the process by which your home or property is inspected, and all potential access points for wildlife are blocked and/or sealed, thereby preventing future infestations. Common access points for wildlife include vents, cracks, holes, and areas where your plumbing, electrical, or HVAC services come into your home. Generally, you will go through the exclusion process after a wildlife infestation has been cleared, ensuring that the pests don't come back.
For example, if you were dealing with squirrels in your attic, we would first deal with the immediate problem and remove the squirrels. Once the squirrels are gone, we would then go through your property and identify what drew the squirrels to your attic and how they got in. Once all the access points have been found, we go about sealing them off so that the squirrels cannot use them to regain access to your property. We also remove or repair the conditions that were drawing them to your home.
With our professional wildlife exclusion services, we can protect your home from:
Bats
Birds
Snakes
Skunks
Squirrels
Raccoons
Rats and mice
Dealing with a species of wildlife you don't see on this list? Give us a call! We are here to answer your questions and provide you with the wildlife control and exclusion solutions that best meet your needs.
We Are a Local, Family-Owned Business
Wildlife can make their way into your home for many reasons. Sometimes, the changing seasons drive them into your basement, looking for shelter or a place to nest. In other cases, a pet's food dish may lure hungry critters into your garage. Meanwhile, unsecured trashcans are incredibly enticing to raccoons. No matter what the cause, Modern Exterminating is standing by.
With same-day appointments and services available, we are a results-oriented exterminator driven to deliver the best wildlife services possible. Our wildlife control and exclusion technicians are reliable, trustworthy, and honest. We are committed to providing every customer with white-glove service, and your satisfaction is guaranteed.
---
Are wildlife making a mess of your Columbia home? Contact Modern Exterminating at (803) 205-2744 or send us a message online.
Call (803) 205-2744 or Contact Us Online LET US KNOW WHAT'S BUGGING YOU!