COLUMBIA COCKROACH CONTROL
Don't Let Roaches Invade Your Home
While there are some pests that may not alarm you very much, pretty much no one likes cockroaches. These insects flock anywhere there is dirt and filth, leaving nasty droppings in their wake. Fortunately, Modern Exterminating is here to provide Columbia cockroach control that's fast and effective. Sine 1955, our local, family-owned business has been going above and beyond to provide innovative pest control, treatment, and extermination at a reasonable price. Our whole team is trained and certified in order to deliver nothing but the highest level of service. We have a reputation for getting the job done fast and preventing infestations from reoccurring in the future. And with same-day appointments for emergencies, there's never a bad time to call Modern Exterminating.
---
Got a cockroach problem? Call our skilled Columbia cockroach exterminators at (803) 205-2744 or contact us online.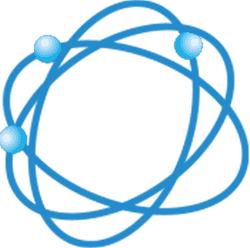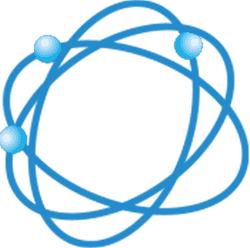 WE UNDERSTAND WHAT'S IMPORTANT
Your Satisfaction is Guaranteed!

We are all about results and customer care, this is why we will do everything in our power to ensure you are happy with our services.

Local & Family Owned Business Since 1955

We are proud to help keep your family safe, which is why pest control is not "just a job", it's in our blood and it has been for many generations.

Same-Day Appointments & Services Available

We get it - you found bugs and you want them gone as soon as possible! Call

(803) 205-2744

to schedule your same-day appointment.
What to Know About Cockroaches
Cockroaches are disturbingly prolific breeders and can have up to 350,000 offspring. These insects also have a lengthy history of spreading diseases such as salmonella and E. coli, and recently, their allergens were named one of the leading triggers of asthma attacks in children. Plus, they leave gross feces wherever they go. But what causes cockroaches to invade your home in the first place? While you may know that food, water, moisture, and shelter is what attracts these pests, you may be unaware of how they are getting into your property. To best protect your Columbia home from a possible infestation, we recommend learning more about how roaches get in.
How Do Cockroaches Get In the House?
Through your drains and piping
Through small holes or cracks in the foundation or walls of your home
Through openings in your doors and windows
Through any firewood or cardboard boxes you keep in the house
Through your home's air ducts and vents
What Does a Cockroach Bite Look Like?
Unfortunately, cockroaches do bite, although it's uncommon. Sometimes this can be indicative of a large infestation, because the cockroaches may be short on food. Their bites are usually singular and appear larger than a bed bug bite. The bites will usually appear at night, due to their nocturnal nature. Common biting places are around the face, feet, and hands.
How to Prevent Cockroaches
The first step to effective pest management is defining the factors which limit the reproduction and survival potential of each pest. For instance, removing the food, water, and shelter of pests has a very significant impact on controlling pest populations by itself. Coupled with appropriate chemical control measures, a longer lasting, more significant impact is made. This is where our knowledge, training, and years of experience can help identify and administer the appropriate actions to maximize your cockroach extermination service in Columbia.
What Can You Do to Prevent Cockroaches
Regularly clean your home and always properly put away food
Empty the trash every day
Vacuum the kitchen floor to get rid of crumbs
Seal cracks and holes around your property
Remove things roaches could potentially use as shelter, such as unused carboard and paper
We will not only eliminate your current infestation, but work to ensure the problem does not come back in the future. It can be extremely difficult to get rid of a cockroach problem on your own, so do not hesitate to contact our Columbia roach control experts at Modern Exterminating.
How to Know If You Have Cockroaches
Call our Columbia cockroach control technicians at Modern Exterminating if you notice any of these signs, and let our experts perform a thorough inspection. We offer safe extermination methods designed to stop your cockroach problem without causing any harm to your family members or pets.
Signs of Cockroaches
Tiny black droppings
Eggs
Shedded skin
Smear marks
A persistent musty smell around your house
Chew marks and other signs of damage
You should look out for cockroaches in warm, humid environments, as well as dank, dark corners of your property or even electrical outlets, and of course, anywhere there is waste or food. If you believe your home is dealing with an infestation, it's crucial you reach out to our team right away.
Why Hire our Columbia Cockroach Control Company?
Modern Exterminating prides ourselves on providing services that are affordable for everybody, which is why we offer special deals to accommodate your budget. We also perform complimentary consultations, so you never have to commit to a service you are not comfortable with. We promise a PHD in customer care – that's professionalism, honesty, and dependability – so you should feel free to call our Columbia, SC cockroach control experts anytime.
---
Dial (803) 205-2744 to reach Modern Exterminating by phone, or send us a message online for cockroach control in Columbia, Lexington, Aiken, or the surrounding areas.
---
Call (803) 205-2744 or Contact Us Online LET US KNOW WHAT'S BUGGING YOU!