COLUMBIA MOSQUITO REDUCTION & CONTROL
Don't Let Mosquitoes Ruin Your Outdoor Fun, Barbecue, or Party!
Blood-sucking creatures that feed off human blood for substance—no, we're not talking about vampires, we're talking about mosquitos! These small flying insects can cause a huge amount of trouble, leaving nasty bites that itch, in addition to carrying dangerous and possibly deadly diseases. The good news is that Modern Exterminating is here to provide Columbia mosquito control services so you can take back your summer and have fun in the sun without getting eaten alive.
Since 1955, our experts at Modern Exterminating Co. have gone above and beyond to provide exceptional work at a reasonable price. We are known throughout multiple parts of South Carolina for delivering, and like our name indicates, are committed to continually upgrading our services to fit modern times. Our pest removal team is fully certified, and receives ongoing training to keep up with all the latest pest control, treatment, and exclusion methods. And with complimentary consultations available to everyone who calls us, it never hurts to reach out to our local pest control professionals.
To schedule mosquito control in Columbia, SC, call (803) 205-2744.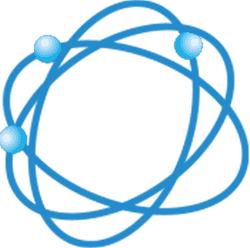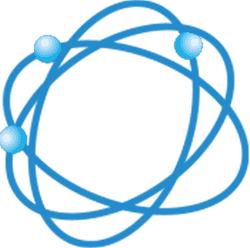 WE UNDERSTAND WHAT'S IMPORTANT
Your Satisfaction is Guaranteed!

We are all about results and customer care, this is why we will do everything in our power to ensure you are happy with our services.

Local & Family Owned Business Since 1955

We are proud to help keep your family safe, which is why pest control is not "just a job", it's in our blood and it has been for many generations.

Same-Day Appointments & Services Available

We get it - you found bugs and you want them gone as soon as possible! Call

(803) 205-2744

to schedule your same-day appointment.
Our Mosquito Reduction Program
Some mosquitoes are capable of transmitting diseases such as malaria, yellow fever, dengue, filariasis, encephalitis, Western Equine encephalitis, La Crosse encephalitis, Japanese encephalitis, Eastern Equine encephalitis, and West Nile virus to humans and animals. So not only are mosquitoes a general nuisance to you and your family, they can also become a serious health hazard. That's why to take back your property from pesky mosquitoes Modern Exterminating offers our multi-faceted Mosquito Reduction Program.
When You Sign Up for Our Mosquito Reduction Program in Columbia, Our Highly Trained Technicians Will:
Inspect the property for mosquito harborage areas such as birdbaths, clogged gutters, and standing water.
Come up with a program specifically designed for you and your needs.
Treat your property monthly from April to October.
If you are hosting a wedding, special event, or party, one-time mosquito control services are also available in Columbia, Lexington, and Aiken, from Modern Exterminating as well. Just avoid leaving any kind of standing water inside or outside of your home, as excess moisture is a common draw for mosquitos. Also, remember to keep on the lookout for mosquitos during as much of the year as possible.
While these insects have traditionally been thought of as summer pests, mosquito season can now last from late spring to early fall, when the cooler temperatures finally arrive (that's why Modern Exterminating's Mosquito Reduction Program runs from April through October.)
Get Mosquito Control in Columbia & Beyond That You Can Trust
At Modern Exterminating, we are here to provide mosquito reduction and other services that fit with your budget. That's why we offer a number of deals and specials to ensure our work is affordable for everyone. In addition to our Mosquito Reduction Program, we also provide service bundles, so you can choose from a wide range of pest control options to suit your exact needs. Best of all, with same-day appointments available upon request, you'll never have to wait long for mosquito reduction with our Columbia mosquito control experts at Modern Exterminating.
---
Our Columbia mosquito control experts are available by phone at (803) 205-2744 or you can send us a message online.
---
Call (803) 205-2744 or Contact Us Online LET US KNOW WHAT'S BUGGING YOU!