RODENT CONTROL IN COLUMBIA, SC
Get Rid of Rodents for Good
Rodents such as rats, mice, and moles (all of which have several species within these broader classifications) are frequent invaders of homes across the country. Fortunately, our technicians at Modern Exterminating are trained to inspect, advise, and perform Columbia rodent control and provide measures to help prevent re-infestation. Methods we use include but are not limited to baiting, trapping, and exclusion, allowing for quick removal and treatment of these unwanted critters.
Rodent control is also available as a part of our larger service bundles and is offered as a same-day service for emergency situations (some circumstances may require additional charges.) We have a great reputation when it comes to rodent control and more, so never hesitate to give us a call. Remember, at Modern Exterminating, we have a "PHD" in customer care—that means professionalism, honesty, and dependability.
Our Columbia rodent removal team is available by phone at (803) 205-2744 or by contacting us online.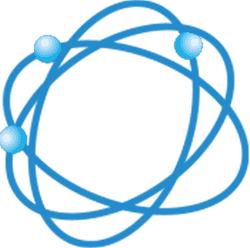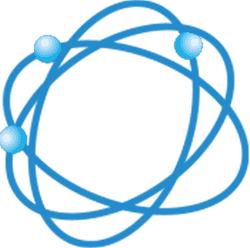 WE UNDERSTAND WHAT'S IMPORTANT
Your Satisfaction is Guaranteed!

We are all about results and customer care, this is why we will do everything in our power to ensure you are happy with our services.

Local & Family Owned Business Since 1955

We are proud to help keep your family safe, which is why pest control is not "just a job", it's in our blood and it has been for many generations.

Same-Day Appointments & Services Available

We get it - you found bugs and you want them gone as soon as possible! Call

(803) 205-2744

to schedule your same-day appointment.
Do I Have a Rodent Infestation in My Columbia Home?
In addition to causing property damage and being generally unsettling, rodents like mice and rats can also spread diseases that make people very sick. That's why it is essential that you call Modern Exterminating for rodent control in Columbia, SC sooner rather than later if you have seen these nasty critters scurrying around your property.
Our team is highly trained in order to perform extermination without putting your family at risk. In addition to baiting and trapping, our exclusion methods are designed to ensure rodent infestations do not reoccur in the future. And with our years of experience, we have what it takes to detect rodent infestations quickly, allowing us to present comprehensive solutions designed to return your property to normal sooner rather than later.
Top Signs of a Rodent Infestation Include:
Droppings: If you are dealing with a rodent infestation, you are extremely likely to find little black droppings around your home. Mice droppings are small and smooth, whereas rat droppings are large and shiny.
Urine Smell: In addition to leaving toxic feces in their wake, rodents are also prone to create trails of urine everywhere they go. You may notice a foul smell if mice or rats are urinating in your home, especially in dank, dark corners of your attic or basement.
Bite Marks: Rats and mice have long teeth that never stop growing. As a result, they constantly have to gnaw on wood to shave their teeth down. You may notice these bite marks on wooden furniture or fixtures in your home if you are dealing with a rodent infestation. You may also want to look out for electrical problems, as wiring is another common bite target for rodents.
Scurrying Sounds: Rodents are typically most active at night. Listen for scurrying sounds in your attic or walls when you go to bed, as this may be a sign that there are rats or mice running around your Columbia house.
Tracks/Rub Marks: It is common to see little tracks left behind by mice and rats when an infestation occurs. Rats also commonly leave behind "rub marks," which are an accumulation of grease on their body that gets left behind as they squeeze through different spaces.
What Attracts Rodents to Your House?
When you start seeing signs of a rodent infestation, it can be unsettling. But, how did these pests get into your home to begin with? Typically the culprit is left over food, trash, and other items that rats and mice can smell. However, those are not the only causes.
What Causes Rodent Infestations?
Cluttered spaces – These can provide a space for rodents as a shelter during the colder months. Common spots where mice and rats may take cover include basements, attics, and garages.
Leaks – Leaking pipes or left out water can also lead to rats or mice. Rodents are in need of water and will often look for an available source.
Holes – If there are cracks or holes in your walls, rodents will be able to easily access your home.
Waste – While you may pick up any trash or leftover food in your home, it's also important to clean up any pet waste in your lawn, as this is another item that can attract rodents.
If you believe your home may be experiencing an infestation, reach out to the expert Columbia rodent control team at Modern Exterminating. Our highly-qualified pros will be able to handle the infestation professionally and effectively.
How Do You Prevent Rodents
To prevent a rodent infestation from occurring, make sure you always clean up after yourself. It is key to properly seal and store food, as rodents will flock to anywhere they can find a leftover food source. These pests are also attracted to dirt and filth in general, so regular sanitation is key. Keep in mind that mice can compress their body into a hole the size of a dime, while some rats can fit through openings no larger than a quarter, so patching up holes and cracks throughout your property is a good idea as well.
Take Care of Your Rodent Problem in Columbia Today
At Modern Exterminating, our experienced Columbia rodent exterminators are fully certified to deliver nothing but the highest level of service. Our family-owned, locally operated business has experience going back to 1955, so you can trust our skills and knowledge to take care of even the most extreme infestations. With various deals and specials to suit a variety of budgets, you already know that our work is extremely affordable. And because we offer complimentary consultations, there's no reason not to call Modern Exterminating to see if you have a rodent problem right now.
---
Modern Exterminating is available by phone at (803) 205-2744. You can also schedule rodent removal in Columbia, Lexington, Aiken, or beyond.
---
Call (803) 205-2744 or Contact Us Online LET US KNOW WHAT'S BUGGING YOU!