CUSTOM TILE SERVICES IN COLUMBIA, SC
Upgrade Your Tiles Today!
Modern Exterminating is proud to now offer custom tile services! Our experience working with a wide range of homes and materials gives us the opportunity to provide you with nothing less than a high-quality finished product on every project. Our promise to you is that we will respect your time and South Carolina home from the first phone call to the minute we leave your property. We start every tiling job with the goal of providing you with excellent results and making the process easy and stress-free start to finish. We offer complimentary estimates on any tiling installation by industry professionals, and a one-year warranty on workmanship. Call today for custom tile services in Columbia, Lexington, Aiken, and beyond and get ready to give your home the upgrade it deserves.
To learn more about our Columbia tile services, dial (803) 205-2744 now.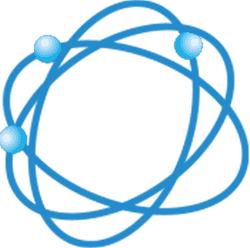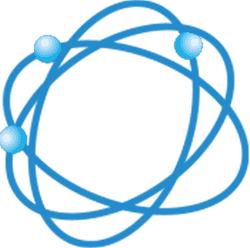 WE UNDERSTAND WHAT'S IMPORTANT
Your Satisfaction is Guaranteed!

We are all about results and customer care, this is why we will do everything in our power to ensure you are happy with our services.

Local & Family Owned Business Since 1955

We are proud to help keep your family safe, which is why pest control is not "just a job", it's in our blood and it has been for many generations.

Same-Day Appointments & Services Available

We get it - you found bugs and you want them gone as soon as possible! Call

(803) 205-2744

to schedule your same-day appointment.
When Should Tiles Be Replaced?
From your kitchen to your bathroom to your roof, beautiful, sturdy tiling is an important part of any home. But as we have seen firsthand, there are a myriad of factors that can damage your tiles over the years, preventing your house from reaching its full aesthetic potential. As pest control experts, Modern Exterminating has seen too many tile roofs destroyed by rats, mice, squirrels, and birds. Meanwhile, in the bathroom, excessive moisture problems often cause tiles to wear down faster, drawing insects inside your home as well. And in the kitchen, there are a myriad of ways for your tiles to get damaged over time during your daily cooking. Plus, let's not forget that if you do not clean your tiles properly, or they were not installed well in the first place, you can end up with a ton of problems on your hands. Fortunately, our Columbia, SC tiling experts are here to offer a range of repair and installation options to have your tiles looking good as new again in no time.
When to Upgrade Your Tiles:
Outdated Style: While your tiles may have been fashionable at the time your home was built, it is very possible that their style has become outdated as the years have gone by. If your tiling no longer fits with your larger aesthetic tastes, do not hesitate to give Modern Exterminating a call for a modern replacement. We promise, whether you're interested in that sleek, contemporary look or have something more timeless in mind, our Columbia tile installation team has what you are looking for.
Visible Damage: No one wants to look at cracked or scratched tiles, plus tiles that are actually sticking out can be a hazard. If you are dealing with a cracked tile here and there, Modern Exterminating can provide you with the needed replacements to keep your household safe and your tiles looking great. If the cracking has spread across the floor, however, you may want to consider retiling the area entirely.
Structural Problems: When your tiles wear down, it is often because there is not enough flexibility between the tiling and the subfloor. In these cases, our tiling contractors in Columbia will need to perform an uncoupling membrane to input the new floor's load evenly so it remains supple and prevents further cracking. Remember, your kitchen or bathroom tiles should not make noise as you step over them. In cases where you are hearing a lot of sounds coming from your tiles, you are probably dealing with some kind of rotting or deteriorating in your flooring. If this is the case, and your tiles are damaged and hard to clean as well, it is important for the aesthetic value and structural integrity of your property that you replace them.
Contact Our Columbia Tile Experts Today
No one should have to live in a home they're not completely pleased with, and that includes the tiling. Call Modern Exterminating today for information on how new tiling can benefit your home, and let us discuss potential options with you. With deals and specials designed to save you money, you'll always receive affordable service. We have a great reputation across Columbia and beyond, and with over 60 years of serving this community, you can trust us to get the job done right. We like to say we have a PHD in customer care—that means professionalism, honesty, and dependability. So contact Modern Exterminating, and find out what new tiles can do for you.
---
For same-day appointments tile installation in Columbia, call (803) 205-2744, or click here to request a complimentary consultation online.
---
Call (803) 205-2744 or Contact Us Online LET US KNOW WHAT'S BUGGING YOU!