ANT CONTROL IN COLUMBIA, SOUTH CAROLINA
Get Rid of Carpenter Ants & More with Modern Exterminating
They say ants can ruin a picnic, but the truth is they can ruin a lot more than that. Ants are major household pests that can invade any space where food exists, and in the case of carpenter ants, can also cause damage to wooden parts of your home. Fortunately, Modern Exterminating offers Columbia ant control for homeowners and business owners alike. Our highly trained technicians are familiar with all of the latest pest control, extermination, treatment, and removal methods.
We promise that our services are completely safe for your entire household and will never put you, your family members, or your pets at risk. With experience dating back to 1955, our company is known in Columbia, Lexington, Aiken, and the surrounding South Carolina areas for always getting the job done right and right on-time. And with our "PHD" guarantee, you will always receive professionalism, honesty, and dependability with every service.
To schedule ant control in Columbia and surrounding areas today, just call (803) 205-2744.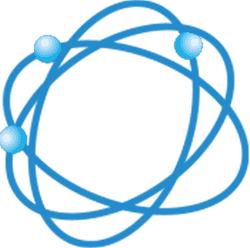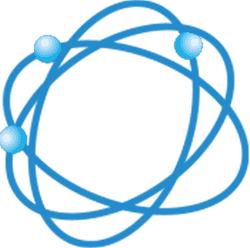 WE UNDERSTAND WHAT'S IMPORTANT
Your Satisfaction is Guaranteed!

We are all about results and customer care, this is why we will do everything in our power to ensure you are happy with our services.

Local & Family Owned Business Since 1955

We are proud to help keep your family safe, which is why pest control is not "just a job", it's in our blood and it has been for many generations.

Same-Day Appointments & Services Available

We get it - you found bugs and you want them gone as soon as possible! Call

(803) 205-2744

to schedule your same-day appointment.
When to Call our Ant Control Pros
Aside from carpenter ants, most species of ants will not cause significant property damage. But their huge colonies (with as many as millions of inhabitants ) and voracious appetites make them a disruptive, and hard to control, nuisance. To keep these pests out of your home, do not hesitate to call our Columbia ant control pros at Modern Exterminating ASAP. Where there is one ant, there probably aren't others from the colony far behind, which is why these pests often just keep coming and coming.
Why Are Carpenter Ants In My Home?
Carpenter ants are one of the most common pest problems in the United States. These ants are attracted to moist or decaying wood, which makes them a problem particularly in homes located in humid climates found in South Carolina. Carpenter ants excavate wood in order to build their nests, and this damage can cause structural problems for your home. If you think you have a carpenter ant problem, it's important to contact a pest control professional for help. That's where our professionals at Modern Exterminating comes in! Carpenter ants tend to be the most active during the spring and summer months. However, these pests can be found in homes year-round.
Top Signs of an Ant Infestation Include:
Your food is constantly being swarmed by ants
You've noticed an ant colony outside of your property
You've noticed small piles of dirt (that may be ant nests) in/around your property
You can hear rustling noises in your walls or see wood shavings on the floor
There are ant trails in/around your property
There are visible ants inside your property
What Does an Ant Bite Look Like?
Another sign of an ant infestation is noticing ant bites on your body that you can't explain with any time spent outdoors. For most people, the reaction to an ant bite is mild--the bite usually looks like a small pimple, sometimes with a small amount of pus, redness, swelling, burning and/or itching surrounding the bite. If you were bitten by a fire ant, the bump may be worse and include more pus and even more redness and itching.
What to Do About Carpenter Ants in Columbia, SC
The first step in carpenter ant control is a thorough inspection in and around your structure. You'll want us to inspect all areas that are conducive to carpenter ants from the ground level to the roof peak. These ants are most active at night, which is why sometimes an evening inspection is necessary to locate a difficult carpenter ant problem. However, the ultimate key to eliminating carpenter ants is locating the colony. This is often difficult as carpenter ants usually locate their nests inside wall or ceiling voids where they are hard to get to.
Where carpenter ants trail into a building is not always where the main colony is located. Carpenter ants sometimes form satellite colonies where they enter and exit a structure. Satellite colonies are in between the main colony and food locations or swarming locations. The ants may enter at a location and then climb through walls and rafters to where the nest is really located. After the nest or entrance ways have been determined, the wall or ceiling void may be drilled and treated to eliminate the entire colony. It is important to do this quickly, however, as carpenter ants can cause a ton of damage to your Columbia property if not dealt with in a timely manner.
Our Ant Exterminators Are Here for You
At Modern Exterminating, we are committed to helping you get rid of your ant problem in an affordable way. That's why we offer a number of specials to accommodate virtually any budget. Our Columbia ant control experts also provide complimentary consultations, so you never have to commit to a service before you are ready to. Consider signing up for a service bundle today, and we may be able to better protect your property from ants year-round. And with over 60 years of experience, you already know that our certified pest professionals have what it takes to take care of your ant problem, no matter how big it is.
Recommended Reading:
https://www.pestfreesc.com/blog/2017/september/-new-ant-baiting-system/
https://www.pestfreesc.com/~/blog/2017/april/no-ant-left-behind-warrior-ants-carry-injured-co/
---
To request Columbia ant control service or other ant control services, call (803) 205-2744 now, or just contact us online.
---
Call (803)-205-2744 or Contact Us Online LET US KNOW WHAT'S BUGGING YOU!