COLUMBIA BED BUG CONTROL
Act Immediately If You Have Bed Bugs In Your Home
There are few things more alarming for the average homeowner or business-owner than a bed bug infestation. These blood-sucking parasites feed at night, making the very act of going to sleep an ordeal once they enter your house.
Luckily, you'll never have to worry about bed bugs for long when you've got Modern Exterminating on your side. We offer Columbia bed bug control services to help thoroughly eliminate infestations and to keep these nasty pests away for good. Our exterminators are trained to provide service that is effective and completely safe for your entire household. As certified pesticide applicators through Clemson Regulatory, you can count on our work to live up to the highest standards. We also provide same-day appointments, so we can get to work helping you rid your home of the nightmare that is a bed bug infestation as soon as possible. And with great reviews in Columbia and other parts of South Carolina, you can never go wrong by hiring our experienced, expert exterminators when you need bed bug control.
Call (803) 205-2744 to schedule a consultation with Modern Exterminating today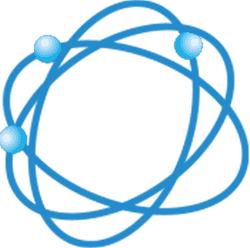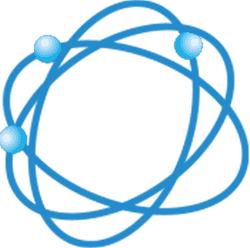 WE UNDERSTAND WHAT'S IMPORTANT
Your Satisfaction Is Guaranteed!

We are all about results and customer care, this is why we will do everything in our power to ensure you are happy with our services.

Local & Family Owned Business Since 1955

We are proud to help keep your family safe, which is why pest control is not "just a job", it's in our blood and it has been for many generations.

Same-Day Appointments & Services Available

We get it - you found bugs and you want them gone as soon as possible! Call (803) 205-2744 to schedule your same-day appointment.
The Reality of Bed Bug Infestations in Columbia & Beyond
You will be able to detect a bed bug infestation quickly by the clumps of red bites you find on your body after you have sat/slept on an area where bed bugs are present. While other pests tend to jump around, biting in random areas, bed bugs will bite you in clusters, or even straight lines, moving from one part of your body to another in a concentrated manner. They are particularly attracted to areas where moisture and sweat accumulate. Other than bite marks, other signs of an infestation include dried blood on pillows and sheets, smudges of bed bug feces, small white bed bug casings and eggs, and a sweet, musty smell that indicates the release of bed bug pheromones. Remember, bed bugs are almost impossible to get rid of without the assistance of an experienced exterminator, so it is important to do everything you can to stop the spread of an infestation quickly if one occurs in your home or business.
What you can do to prevent the spread of bedbugs:
Inspect ALL used furniture and bedding before bringing it into your home.
If you use in-home daycare, make sure the sitter's home is not infested.
If you travel, check the bedding and room before you sleep there and your suitcases when you leave.
Wash sheets and blankets at least once per week.
Remove clutter – pick up clothes, boxes, toys, purses, and other items where bedbugs can hide.
Put your mattress and box spring in a zippered plastic bag.
Bedbugs are extremely difficult to eliminate, particularly in multi-unit buildings. Moreover, if you have an infestation, moving to a new apartment does not solve the problem, as bed bugs can travel easily from one property to another. Successful, long-term control depends on a combination of professional pesticide treatments with resident and management cooperation. That's why it is always important to act immediately if you believe you are dealing with a bed bug extermination, and call a trusted pest control provider like Modern Exterminating before the problem gets even bigger.
Preparation for Bedbug Treatment
For the most effective results when receiving bed bug treatment in Columbia, SC, you should prepare your house for the arrival of our technicians ahead of time. Broadly speaking, you will want to clean your home and get rid of any items that may be contributing to the spread of the infestation. Everything should be removed from the room where the infestation is taking place, put in a large bag, and disposed of in an outdoor trash receptacle, so no bedbugs are transferred into other areas. All clothes and sheets should also be washed at 160 degrees to kill any eggs or bedbugs on those items. Make sure you also empty your vacuum bags after you clean and put them in a larger bag, so they can be disposed of outside as well.
Other things you should do to prepare for bed bug treatment:
Thoroughly vacuum floors and carpets.
Vacuum beds, couches, and upholstered chairs.
Pick-up all items on the floor.
Remove all sheets and blankets so you can launder them.
Lift the mattress and box spring out of the bed frame and stand them up.
Take the bed frame completely apart.
For heavy infestations, remove clothes from all dressers and leave them empty.
Remove everything from closets.
Open sleeper sofas so they can be treated.
Our Bed Bug Treatment & Extermination Process
At Modern Exterminating our bed bug control process is focused on exterminating your current bed bug infestation while making sure another infestation does not reoccur in the future. We will guarantee that your family and pets are protected, even if you will have to vacate your residence during treatment. We know that dealing with a bed bug problem can be a stressful and even traumatizing ordeal, but we promise, our team is here to make this process as easy as possible for you.
What our technicians will do when you hire us for Columbia bed bug treatment:
Thoroughly inspect your home for bedbugs.
Apply a non-repellent residual insecticide to cracks and crevices, behind baseboards, and into other known or suspected harborage areas.
Lightly spray furniture, especially mattresses, box springs, and bed frames, with a repellent insecticide.
As necessary, apply dust in wall voids and electrical outlets.
Provide a follow-up inspection 2-3 weeks after the initial treatment and use applications as needed.
Why Hire Our Columbia Bed Bug Exterminators?
At Modern Exterminating, we have been going the extra mile to provide exceptional bed bug services to homeowners in Columbia, Aiken, Lexington, and surrounding communities since 1955. Our exterminators are committed to ensuring that you receive affordable work, which is why we offer a number of special deals and promotions to suit a variety of budgets. We also do complimentary consultations, so you can be 100% sure before you hire us for bed bug control or another service. Contact Modern Exterminating today—we promise, we know how to get rid of what's bugging you.
---
To request Columbia bed bug extermination right now, call (803) 205-2744, or send us a message online.
---
Call (803) 205-2744 or Contact Us Online LET US KNOW WHAT'S BUGGING YOU!