Pest Control In Lexington, SC
Reliable Pest Exterminator in Lexington
Rats in the attic? Cockroaches in the kitchen? The truth is that when pests start to invade your home, they can make your sanctuary feel like hostile territory. And in your business, pests will surely disrupt the well-being of your employees and the comfort of your customers.
At Modern Exterminating Co., Inc., we provide Lexington pest control services for virtually all your pest-related needs. Whether you're dealing with insects, rodents, or even snakes, our skilled pest control team is backed by the skills and experience necessary to get the job done and to get it done right.
---
Whenever you're in need of reliable pest control services in Lexington, SC, contact our team at (803) 205-2744.
---
How Do You Know When You Need an Exterminator?
While you may be tempted to DIY your pest problem, there may be times when you'll need professional assistance. If you are concerned about the health or safety of you, your family, and your home, or your pest removal attempts haven't worked, it's time to call an exterminator. Additionally, if you believe you are dealing with a full-blown infestation, it's best to consult with a Lexington pest control expert.
What Are the Signs of a Pest Infestation in Lexington?
Pest droppings in your cabinets, crawl spaces, or basement
Gnaw or scratch marks on cardboard boxes, food packages, wiring, fabric, or furniture
Nests in your attic, floors, or walls
Holes or other damage to wooden beams or baseboards in your home
Unusual squeaking, scurrying, or scratching sounds
Odd, lingering odors throughout your home
Since 1955, we have gone above and beyond to deliver satisfaction to homeowners and business-owners alike. Our Lexington exterminators are certified to execute advanced pest control, treatment, extermination, and exclusion methods designed to keep your family and pets safe throughout the service process.
We also provide same-day appointments for emergency situations that just can't wait. And with complimentary consultations for everyone who calls us, there's never a bad reason to contact our experts at Modern Exterminating Co., Inc.
Most termites are extremely drawn to moisture, so if your wooden foundation or any other wooden parts of your home have recently experienced water damage, make sure to pay close attention to ensure an infestation does not happen. Damp wood is automatically weaker, creating a veritable buffet for the average termite. However, there are dry-wood termites too, meaning that no matter what condition your house is in, it could be vulnerable to a termite problem.
If there are any parts of your wood that sound hollow, or you find little wooden shavings around your property, or if you see the "swarmers" (flying termites) that usually signal you are on the verge of an infestation, call Modern Exterminating for termite control in Lexington, SC immediately. These little buggers cause $30 billion in damage every year, so speed is key when dealing with termites.
What Are The Signs I Should Schedule A Termite Inspection?
Here are some signs of termites in your home indicating that you should schedule a termite inspection:
Dead Ants: You notice dead ants in an area around your home.
Termite Droppings: You see termite droppings in your yard or on the foundation of a house or building.
Mud Tubes: You see curved or diagonal mud tubes near your house's foundation.
Soft Wood: Wood is soft and flimsy near concrete or masonry structures, such as raised crawl spaces, driveways, sidewalks, or patios.
Cracks: Pilings or posts look splintered and cracked at their bases outside of your home, especially if they have been exposed to water for long periods of time.
If you run into any of the signs listed above, it's important to schedule a termite inspection with our termite control experts in Lexington, SC today. Leaving a termite problem unattended can lead to serious damages that can be prevented with a timely inspection. Contact our termite exterminators today to learn more about what we can do to help you and your family.
Suggested Reading:
---
For expert pest control in Lexington, SC call (803) 205-2744 to schedule an appointment.
---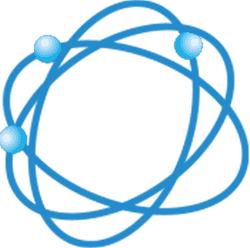 WE UNDERSTAND WHAT'S IMPORTANT
Your Satisfaction is Guaranteed!

We are all about results and customer care, this is why we will do everything in our power to ensure you are happy with our services.

Local & Family Owned Business Since 1955

We are proud to help keep your family safe, which is why pest control is not "just a job", it's in our blood and it has been for many generations.

Same-Day Appointments & Services Available

We get it - you found bugs and you want them gone as soon as possible! Call

(803) 205-2744

to schedule your same-day appointment.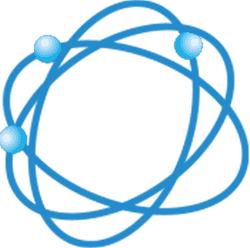 LETS US KNOW WHAT'S BUGGING YOU!