COLUMBIA FRUIT FLY CONTROL
Don't Let Fruit Flies Contaminate Your Kitchen!
All flies are a nuisance, but fruit flies can be a particularly frustrating pest. These insects invade your kitchen and contaminate your food, and where there's one fruit fly, there's usually many.
At Modern Exterminating, we offer comprehensive Columbia fruit fly control to help you get rid of these pests for now and for good. Our experienced exterminators have been going above and beyond to help residential homeowners meet all their pest control needs since 1955. Like our name says, we keep up with all the latest pest control, treatment, and termination methods, and use nothing but the highest quality, industry-leading technology. Our team is also comprised of fully certified pesticide applicators, so you never have to worry about receiving professional service. And with a great reputation across the area, there's never a bad reason to hire Modern Exterminating for fruit fly control in Columbia, Lexington, Aiken, and surrounding communities.
Dial (803) 205-2744 now for scheduling of fruit fly removal or other pest control services in Columbia. You can also send us a message online.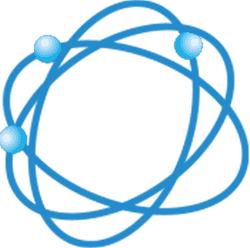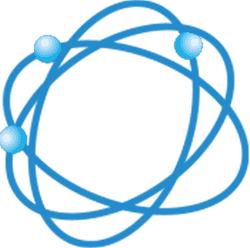 WE UNDERSTAND WHAT'S IMPORTANT
Your Satisfaction is Guaranteed!

We are all about results and customer care, this is why we will do everything in our power to ensure you are happy with our services.

Local & Family Owned Business Since 1955

We are proud to help keep your family safe, which is why pest control is not "just a job", it's in our blood and it has been for many generations.

Same-Day Appointments & Services Available

We get it - you found bugs and you want them gone as soon as possible! Call

(803) 205-2744

to schedule your same-day appointment.
What to Do About Fruit Flies in Your Columbia Home
"They came out of nowhere!" is the most common refrain we hear from our customers when dealing with fruit flies. These insects can be a problem year-round, but are especially common during late summer/fall because they are attracted to ripened or fermenting fruits and vegetables in the kitchen. As they continue to gobble up fermenting fruit, they will lay hundreds of eggs that hatch into larvae in mere hours (if you ever went out of town and left a bowl of ripe fruit on the counter, then you know this all too well.) They can also breed in drains, garbage disposals, empty bottles and cans, trash containers, mops, and cleaning rags. So essentially, all that is needed for a fruit fly infestation to develop is a moist film or fermenting material.
"But all my doors and windows are closed," you say! "How in the world could they possibly get in?" Fruit flies are so tiny that they can enter through even the tiniest of crevices around your home, and can even fly right through your window's insect screen. And you can also bring fruit flies home from the store with your groceries, if your fruit has already started to rot there. Once a fruit fly invasion starts, it is paramount the source is located. When discovered, remove the item from the home and place it in the outside garbage can. Discarding it in the interior trash can will only exacerbate the problem. Fruit flies are primarily nuisance pests, however, they also have the potential to contaminate food with bacteria and other disease-producing organisms, so never hesitate to call Modern Exterminating ASAP for fruit fly control.
If You Need Pest Control for Fruit Flies in Columbia, Call Modern Exterminating Today
When you call Modern Exterminating, we promise to act quickly to help you get rid of your fruit fly problem. We offer same-day services, so you don't have to wait long in an emergency situation. We are also committed to making our services as affordable as possible for everyone, which is why we offer various specials and promotions. Plus, with complimentary consultations, you'll never have to worry about committing to pest control before you are ready. Contact our friendly and professional exterminators today, and we promise, your home will be back to its comfortable, pest-free state before you know it.
Customers trust the Columbia pest removal experts at Modern Exterminating because:
We are a local, family-owned company
We have over 60 years of industry experience
We have a PHD in customer care-- professionalism, honesty, and dependability
---
Call (803) 205-2744 to request a complimentary consultation with our Columbia pest removal experts for your fruit fly problem today.
---
Call (803) 205-2744 or Contact Us Online LET US KNOW WHAT'S BUGGING YOU!