We Know What Bugs You! Solve Your Pest Problems With Us
At Modern Exterminating, we pride ourselves in being Professional, Honest and Dependable, which gives us a PHD in customer care.
SAME-DAY PEST CONTROL COMPANY IN COLUMBIA, SC
At Modern Exterminating, Our Exterminators Know What Bugs You!
Modern Exterminating is the longest-standing, family-owned, local and independent pest control company serving Columbia, Lexington, Aiken, and beyond. We service a 50 mile radius from downtown and have over 11,000 customers in the greater Columbia area. We're also available for same-day service, because we understand the importance of taking care of pest problems ASAP.
Trusted, Comprehensive Pest Control Solutions
As a one-stop-shop for all things pest control with a great reputation, you can trust us to handle a wide range of issues, from insects to rodents and beyond. And as a family-oriented company with a cutting-edge approach to extermination, removal, and treatment, we know you'll be happy with the personalized service and long-lasting results you get from hiring Modern Exterminating.
---
To request Columbia pest control services with Modern Exterminating by phone, contact us online or call (803) 205-2744.
---
COMPLETE PEST CONTROL IN COLUMBIA, SC
Creatures like mice, termites, and ants all play important roles in the ecosystem that sustain life on our planet. Unfortunately, they can also pose significant threats to our health, property, and comfort. When insects and rodents like these cross the threshold from friendly coexistence to threat, they become what we commonly refer to as household pests.
---
Dial (803) 205-2744 now to request a free estimate, or click here to send us a message online. We pest control in Columbia, Lexington, Aiken, & beyond!
---
At Modern Exterminating, our name says it all. We take a modern approach to pest control and extermination that guarantees fast service without sacrificing the safety of your household. Since 1955, our business has been going above and beyond to ensure local homeowners receive top-notch Columbia pest control at a reasonable price.
How Often Should Pest Control Be Done?
Pest control is a difficult process and it's essential for homeowners to find out how often pest control should be done. It's recommended that pest control be done at least once a year, but depending on the severity of pest infestation, it could potentially need to be done more often.
Generally speaking, it's best to consult with an exterminator or pest control company since pest activity can vary from home to home. Professional pest control technicians have the experience and expertise to correctly determine your pest control needs and tailor a plan accordingly. Of course, if you're simply wanting pest prevention services, there are certain maintenance remedies that you can put into place in order to prevent any pest problems in the first place. Our pest control experts here at Modern Exterminating have years of combined experience and will go above and beyond to ensure that your home or business is entirely pest-free. Contact our pest control company today to learn more or to schedule a pest inspection.
Affordable Extermination in Columbia, SC
We also offer a number of deals and specials to help make our work affordable for all budgets. And with cutting-edge services like moisture control and lawn pest reduction, your entire property will be covered when you hire Modern Exterminating. For professional, honest, and dependable service – what we call a "PHD" in customer care – give us a call today.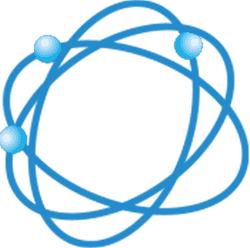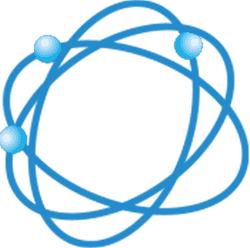 WE UNDERSTAND WHAT'S IMPORTANT
Your Satisfaction Is Guaranteed!

We are all about results and customer care, this is why we will do everything in our power to ensure you are happy with our services.

Local & Family Owned Business Since 1955

We are proud to help keep your family safe, which is why pest control is not "just a job", it's in our blood and it has been for many generations.

Same-Day Appointments & Services Available

We get it - you found bugs and you want them gone as soon as possible! Call (803) 205-2744 to schedule your same-day appointment.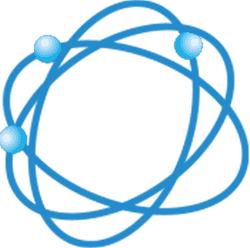 LETS US KNOW WHAT'S BUGGING YOU!
See What They Have to Say! STORIES FROM OUR CUSTOMERS
"Luke always does such a professional and thorough job. He is so courteous and always asks if we have noticed any problems."

- Karen S.

"Taylor communicated with us very well and was extremely kind to my 85-year-old mother!"

- Angie M.

"We are extremely happy with the professionalism and quality of service that we received over the past few days."

- Jim O.

"They showed up on time, the tech took his time to ensure good coverage throughout the entire house, and answered all of my questions."

- Josh P.

"Their mantra - Professionalism, Honesty, Dependability - has been demonstrated with every interaction I've had with them. I highly recommend them to everyone in the Midlands."

- Bill E.

"Check them out for routine pest services and termite solutions."

- Stephanie I.

"Highly recommend their team to take care of your pest control needs!"

- Hunter S.

"Our church has both commercial and residential properties serviced by Modern and all are handled timely and efficiently."

- Saint M.