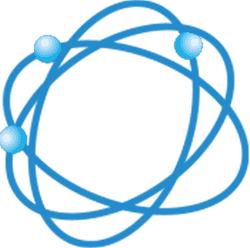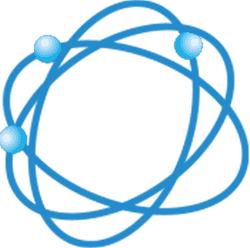 WE UNDERSTAND WHAT'S IMPORTANT
Your Satisfaction Is Guaranteed!

We are all about results and customer care, this is why we will do everything in our power to ensure you are happy with our services.

Local & Family Owned Business Since 1955

We are proud to help keep your family safe, which is why pest control is not "just a job", it's in our blood and it has been for many generations.

Same-Day Appointments & Services Available

We get it - you found bugs and you want them gone as soon as possible! Call (803) 205-2744 to schedule your same-day appointment.
The Benefits of Installing New Gutters in Columbia
A lot of people move into their South Carolina home and don't think twice about their gutters. This is a big problem, however, as a ton of problems can occur when you fail to provide your gutter system with proper upkeep. Your home could experience flooding, for instance, and you could end up with standing water in your yard, in turn attracting mosquitos and other pests.
Why Are Gutters Important?
In any structure, keeping the ground surrounding the foundation as dry as possible is critical. Wet dirt surrounding the foundation can lead to severe structural and insect-related problems. Gutters help control this problem by taking rainwater that falls on the roof and draining it away from the foundation.
Gutters prevent water from flowing off the roof and over entrances to the home and porch. They keep people dry as they enter and leave the home. Even a light rainfall can create a sheet of water that runs off the edge of the roof.
Water falling from the edge of a roof can splash dirt on the lower part of the exterior walls as it strikes the ground. It can harm flowers and delicate shrubs and break down mulch.
Houses without gutters are more likely to experience termite damage and wood rot on the fascia and soffit as water exiting the roof finds openings in the paint and caulking. Properly installed and maintained gutters keep water away from wood and funnel it to the ground or storm water system.
Water that falls uncontrolled from a rooftop has to go somewhere. In a heavy rain, a high volume of water flowing away from the house can erode the dirt around it. This can cause water to build up in the yard, which can lead to muddy soil, damaged grass and can break down chemical termite treatments.
The most important task of a gutter is to funnel water away from basement walls. Water that falls from a roof can saturate the ground near the foundation. Over time, the water will find its way down and through the foundation walls due to hydrostatic pressure. The result is cracks in basement walls and eventually flooding in the basement. Even without cracks, sitting water can soak through the basement wall and result in a buckled foundation, forcing you to pay for costly repairs.
Water sitting near a foundation wall eventually works its way under the foundation, causing it to settle. The walls on the settled part of the foundation can then separate from the rest of the house.
Fortunately, Modern Exterminating can provide you with brand new gutters designed to last for years to come. We use nothing but the best products from industry-leading companies, and our Columbia gutter installation team will arrive at your property with everything needed to get the job done ASAP. Plus with excellent warranties, you're sure to receive high-quality long-lasting upgrades when you hire Modern Exterminating.
Upgrade Your Gutters Today
Modern Exterminating is committed to ensuring all of our customers receive affordable work. That's why we offer various deals and specials to keep our services as affordable as possible. We also provide complimentary consultations, so you never feel pressured into committing to service. Our Columbia gutter installation team has a PHD in customer care—that means professionalism, honesty, and dependability, so you can't go wrong by hiring Modern Exterminating the next time you need new gutters.
---
Dial (803) 205-2744 to schedule an appointment for gutter installation in Columbia, or request an estimate online
---
Call (803) 205-2744 or Contact Us Online LET US KNOW WHAT'S BUGGING YOU!